I'm quite content to work quietly behind a computer screen and take solace in being able to work in a field that allows for such a perfect combination of logic, art, and human interaction with a variety of other very talented people in various disciplines.
I've always been a bit of an autodidact, learning on my feet as much as possible, and I feel that ambition has always shown through in my work. I started learning HTML when I was 13 or 14, interested in creating a web page — and soon a full-fledged website — to outdo my older brother, who had discovered free web hosts and site builders somewhere back in '98 or '99. Not satisfied with the pre-built options and templates available, I started learning how I could do whatever I wanted, and my creative journey began…
Having a strong affinity for the visual arts, I attended both Kendall College of Art & Design and Columbus College of Art & Design to further pursue my interests, and was able to explore many frontiers of my own creativity — graphic design, photography, 3D modeling, motion graphics, animation — just to name a few. The culmination of my experiences in the classroom and the artistry involved in these projects led me to begin working full-time as a freelance designer, which inevitably dragged me back into the darling clutches of the internet.
After immersing myself in the quickly-changing modern web landscape again, I was able to focus again in on HTML5, CSS3, PHP, JavaScript, jQuery, Git, and perhaps most importantly, the WordPress platform, which provided me the opportunity to cut my teeth in modern development techniques for the first time in years. I was once again immediately enthralled by the combination of the arts and technology that web development provides and began seeking out new opportunities and experiences.
I've been with Denison University since 2011, where I work designing and developing new features for the flagship Drupal site, Denison.edu, in addition to an assortment of other WordPress-based properties, web technologies, and platforms. I've also continued to work on freelance design and development projects, which has allowed me to continually develop my craft and provides an opportunity to work within a variety of other industries as a consultant.
Personal Life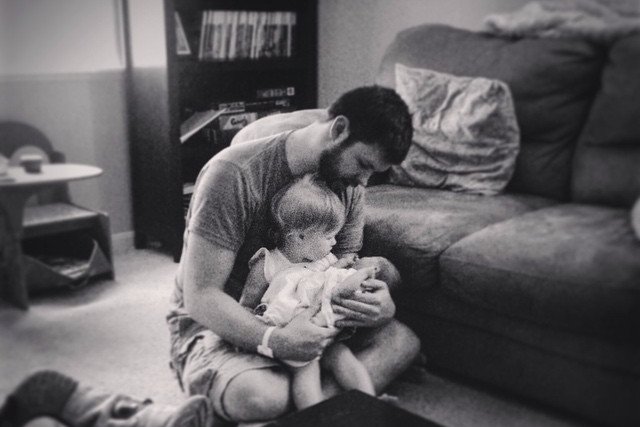 I am a happy dad to two daughters: Hadley Hope born in 2014 (yes, Aliens fans…) Adaline Lily, in 2015. I'm a very lucky man.